Introduction
There is a chain of events which starts with a prospective client landing on your website for the first time, and hopefully progressing through to the point that they choose to contact you. In our various EZ Guides we have provided advice on how to avoid weak links in that chain, so that as many people as possible "convert" from visitors and viewers into clients. Unfortunately, even if you "tick all of those boxes", there are still many elements of chance that impact on whether your visitor will decide to take the final step of contacting you. Perhaps they are just a little nervous about making decisions, or perhaps yours is the first website they found, and they were planning to look at several before choosing. Either way, by the time they feel comfortable to make that decision, it could be one of your colleague's websites they are looking at. This guide looks at two important factors that increase the chance it is your website which prompts them to respond:
Taking down the barriers
Encouraging action
Taking Down the Barriers
In this guide we are assuming that you have already read and acted upon the advice in the EZ Guide to Getting More Enquiries. What we are interested in now is rigorously vetting your website for any small areas of weakness that may act as a barrier to your prospective client contacting you. Think about your own experience of being a customer on the web. What sort of things have put you off? Perhaps you were purchasing something, but you couldn't find the cost or timescale for delivery?
It might seem quite negative, but to do this well you have to try your hardest to find fault. Ask friends and colleagues too - set them the challenge to find reasons not to choose you. You can also visit other websites similar to your own and view them through the eyes of a visitor, noticing how you react emotionally to what you read. When you have a long list of problem areas, look again at your own wording, and adjust accordingly. You may need to add extra information that was missing or rephrase your wording to avoid giving the wrong impression.
Don't Forget the Basics
The specifics will vary a lot depending on your exact situation, but don't forget the basics as well.
Spelling mistakes
Clear contact details, easily found on your pages
Avoid photographs that are blurry or in bad lighting
If you are in a busy area, reassure people about parking or transport links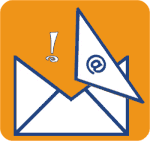 Another basic problem that occurs reasonably often is that "click to email" links might not be set up properly on your visitor's computer. If your visitor has multiple email accounts, say HotMail and Outlook Express, then sometimes the PC settings get mixed up. As a result, when they click your "click to email me" link (or just your email address underlined and clickable), then nothing happens. This is not a fault with your website, but incorrect settings on their computer, however they might not realise this and so might not go to the trouble of starting an email to you manually. One option to avoid this is to create an online form that your visitor can fill in. If you are interested in this option, contact WebHealer customer support for more details about our PHD Forms service.
Encouraging Action
Now you have taken down the barriers, its time to think about how to provide that extra bit of encouragement for your prospective client to contact you. We're not talking about "hard sell" here, just making it a little easier for your client to take the next step.
Here are a few ideas you can consider. You can adapt these to suit your needs, if you don't like them exactly as written.
1. Ask Them !
Let's start with a very simple one. Just like many shopkeepers leave their doors open, remember to invite your clients in too. Look at your wording. Does it say "Please call day or night (24 hour answerphone)", or even a simple "Please email or call me on #####". To make this stand out in an attractive way, you could put it in a Quotebox. See our Quoteboxes Guide for more information.
2. No Obligation
Many people will be nervous about calling for fear of "getting talked into" something they aren't sure about. Make it clear that they can call or email without obligation, and that they won't get the "hard sell".
3. Free Initial Consultation
Consider offering a free initial consultation. If this does not appeal, there are lots of variations on the theme.
you could offer to waive the initial charge if the client does not choose to continue. What have they got to lose then?
you could offer a special first session at a discounted price
Remember that you can experiment with these offers for limited periods, monitoring what affect they have. Unlike the printed page, the offer need only be available until you remove it from your website.
4. Special Offers
Not suitable for every therapy, and there is always a risk of "cheapening" the service, but consider special offers associated with particular events or times of year. This might be a Spring discount or New Year special offer.

A final word which applies to all kinds of offers or promotions is that people have to notice them! So, don't hide the offer just on your fees & prices page. Put a mention in bold text on your home page where it will be seen, and then direct people to your fees & prices page. You can search on the web for a royalty-free graphic to include on your home page that will definitely get noticed, such as 50% discount, or you could use our Quoteboxes system.
5. Free Information
Another common approach is to offer your visitor some useful information that requires them to contact you. Perhaps a guide to reducing stress including some mental and physical exercises.

This could be something you would offer to email as a Word or Adobe PDF document, and it gives you a chance to have some degree of more personal communication with your visitor, which might just be reassuring enough for them to take that next step. It is also the electronic equivalent of handing out a promotional flyer. Even if the timing isn't right when you send it, your visitor may print the guide, pass it on to friends, or just leave it lying around as a reminder to contact you in the future. Remember to include a header or footer, so if it is handed around, people see your website address and know how to contact you.
Hopefully there is something amongst these ideas that appeals to you, or gives you inspiration for an idea of your own.